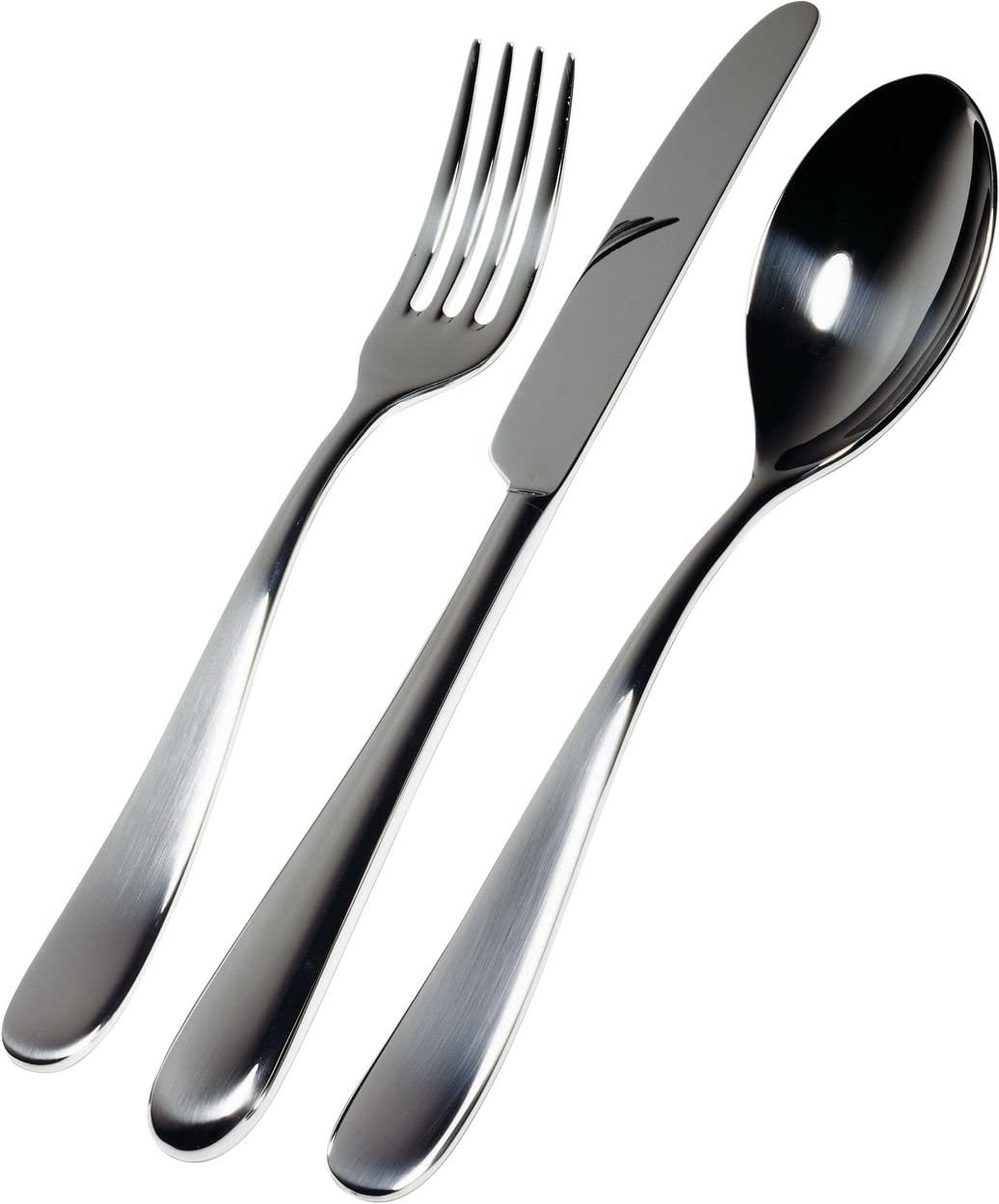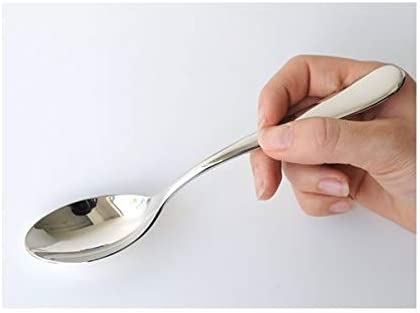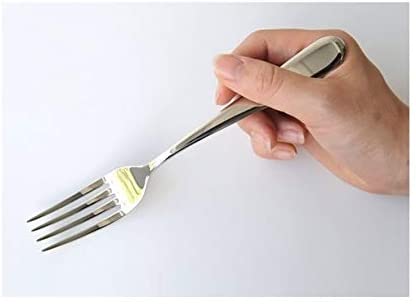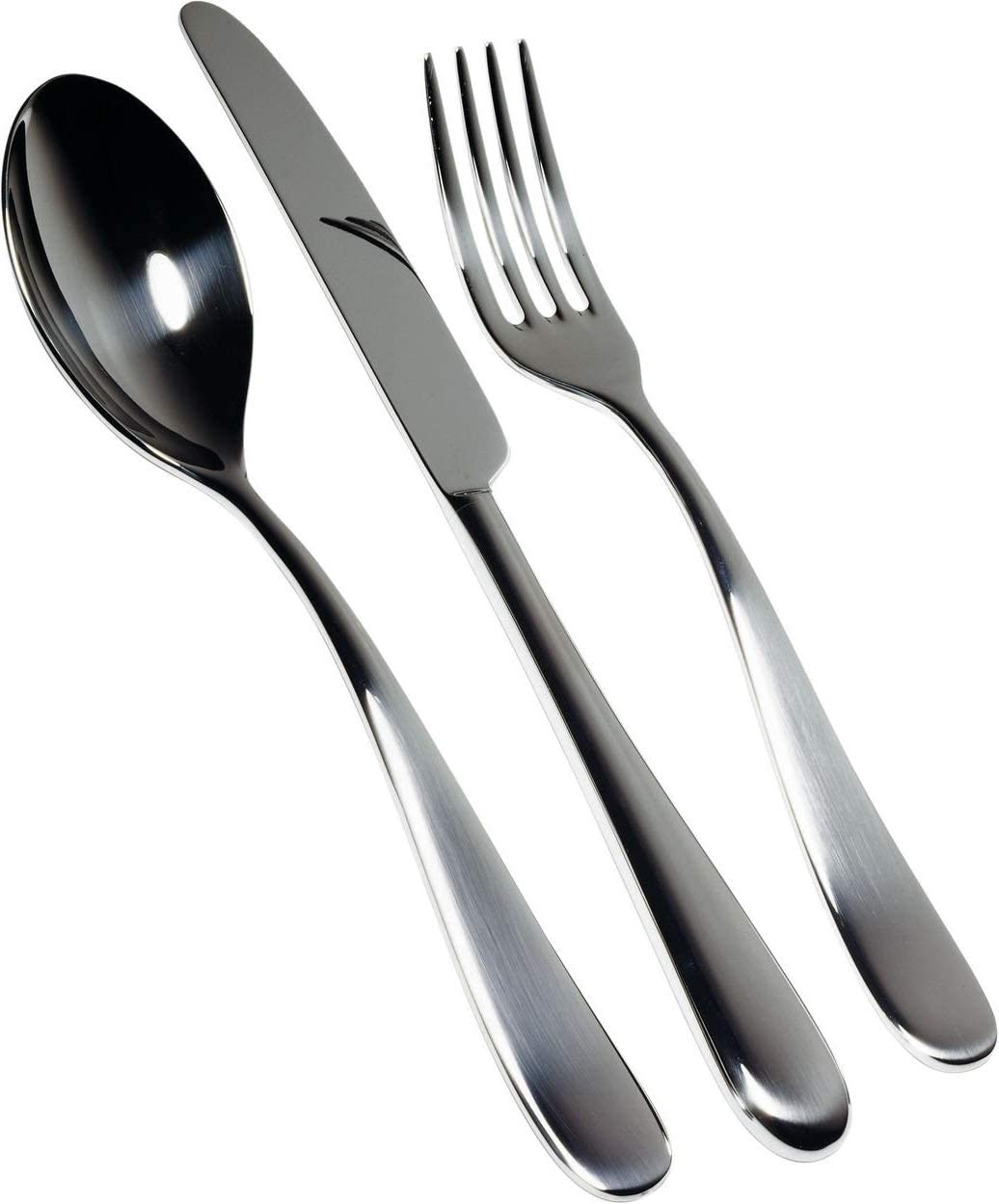 Cutlery set conposed of one table spoon, one table fork, one table knife, one dessert fork and one tea spoon; Steel mirror polish

18/10 Stainless steel

Dishwasher safe

18/10 Stainless steel high quality AISI304; dishwasher safe; Designed by Ettore SottsassSet composed of one table spoon, one table fork, one table knife, one dessert fork and one tea spoon
| | |
| --- | --- |
| Product Dimensions | 9.25 x 1.75 x 1.5 inches |
| Item Weight | 11 ounces |
| Manufacturer | Alessi |
| | |
| Item model number | 5180S5 |
Alessi Nuovo Milano 5-Piece Cutlery Set
Domestic shipping can take up to 5 business days.

All our products are subject to the manufacturers' extensive quality control procedures.

Since we are an Authorized Dealer for each of our brands, the manufacturer provides an appropriate warranty. This varies from brand to brand - see
the individual product pages for more information.

The warranty covers any manufacturing, or material defect. Please notify us within 30 days of noticing any defect. We may refer you to the manufacturers'
Customer Service team, to better serve you.

It does not cover blows, improper use, or other issues that are not attributable to a manufacturer's warranty.
Cutlery set conposed of one table spoon, one table fork, one table knife, one dessert fork and one tea spoon; Steel mirror polish

18/10 Stainless steel

Dishwasher safe

18/10 Stainless steel high quality AISI304; dishwasher safe; Designed by Ettore SottsassSet composed of one table spoon, one table fork, one table knife, one dessert fork and one tea spoon
| | |
| --- | --- |
| Product Dimensions | 9.25 x 1.75 x 1.5 inches |
| Item Weight | 11 ounces |
| Manufacturer | Alessi |
| | |
| Item model number | 5180S5 |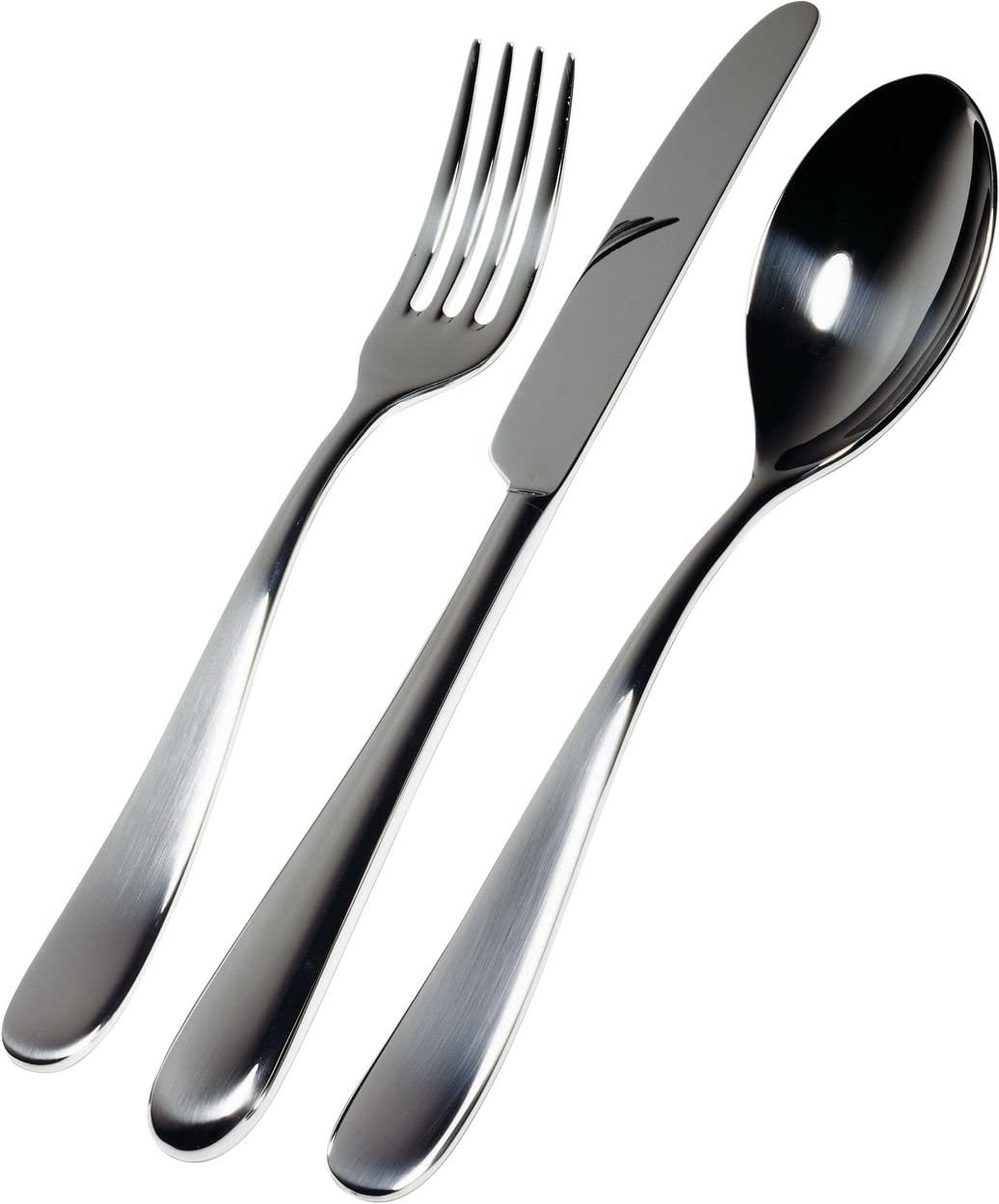 This product has no reviews yet.
Why Design & Grace
When you invest in a top-of-the-line coffee machine or unique houseware item, you enter a relationship with the retailer. Here's why you can trust Design & Grace to deliver the finest products and a seamless customer experience.
1
We are a family-owned and operated business focused on Customer Service. When you need assistance, you speak with us - our family - not an outsourced call center.
2
Our history is rooted in the Housewares industry - for over 50 years. We know quality and design, so you can trust that any product will meet the expectations of the most discerning buyer.
3
As experts, we don't just sell European brands like Alessi and Jura. We're here to help you choose the best item to meet your needs.
4
We're an Authorized Jura Dealer, offering expertise and consistent pricing.