Jura WE6
Item is in stock
Hurry! Low inventory
Item is out of stock
Item is unavailable
JURA WE6 15343

Coffee classics for the workplace
Wherever customers, staff and visitors can enjoy superlative coffee, the atmosphere is relaxed, communicative and productive. Coffee frees the mind and stimulates creativity. It follows that no workplace should be without it. The new WE6 expertly prepares the full range of coffee classics from ristretto and espresso to coffee.
A water tank with a 101-ounce holding capacity, a bean container for 17.7-ounces of coffee beans and a coffee grounds container with a capacity of 25 portions make the elegant professional coffee machine the ideal solution for locations where around 30 coffee specialities are consumed per day. Innovative technologies revolutionize the enjoyment of coffee. Buttons on the front of the machine and a modern TFT display make operation incredibly simple even for inexperienced users.
State-of-the-art technologies for perfect enjoyment
The WE6 offers 8 different specialties. JURA has perfected the complete brewing process for short coffee specialties, allowing the WE line to make them to professional barista standard every time. The six-level AromaG3 grinder ensures that the coffee is optimally ground. It always grinds the beans fresh, quickly yet gently to preserve the aroma. The variable brewing unit has a capacity of 5 to 16 grams and ensures the ideal brewing conditions at all times. The Pulse Extraction Process (P.E.P.®) developed by JURA optimizes the extraction time. To make a ristretto or espresso, it forces the hot water through the ground coffee at short intervals.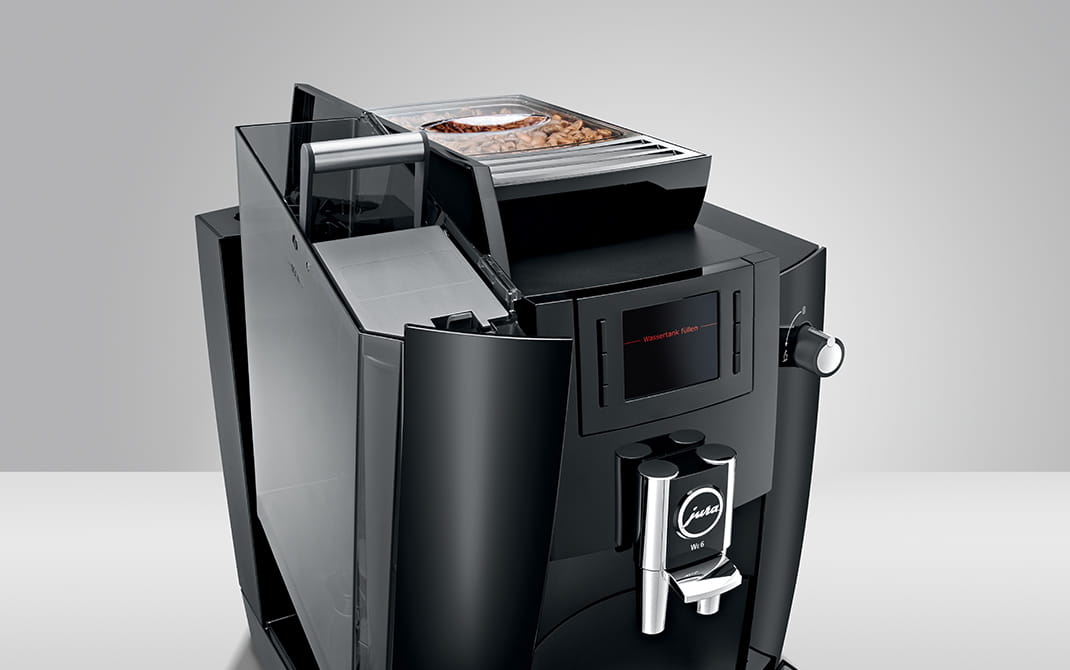 TÜV-certified hygiene guarantee
Cleanliness and hygiene are essential in the workplace, so integrated rinsing and cleaning programs combined with specially developed cleaning products for JURA coffee machines ensure perfect hygiene at the touch of a button – it is even certified by TÜV Rheinland, makes the WE6 an excellent choice for premises which operate an HACCP* concept.
* Hazard Analysis and Critical Control Points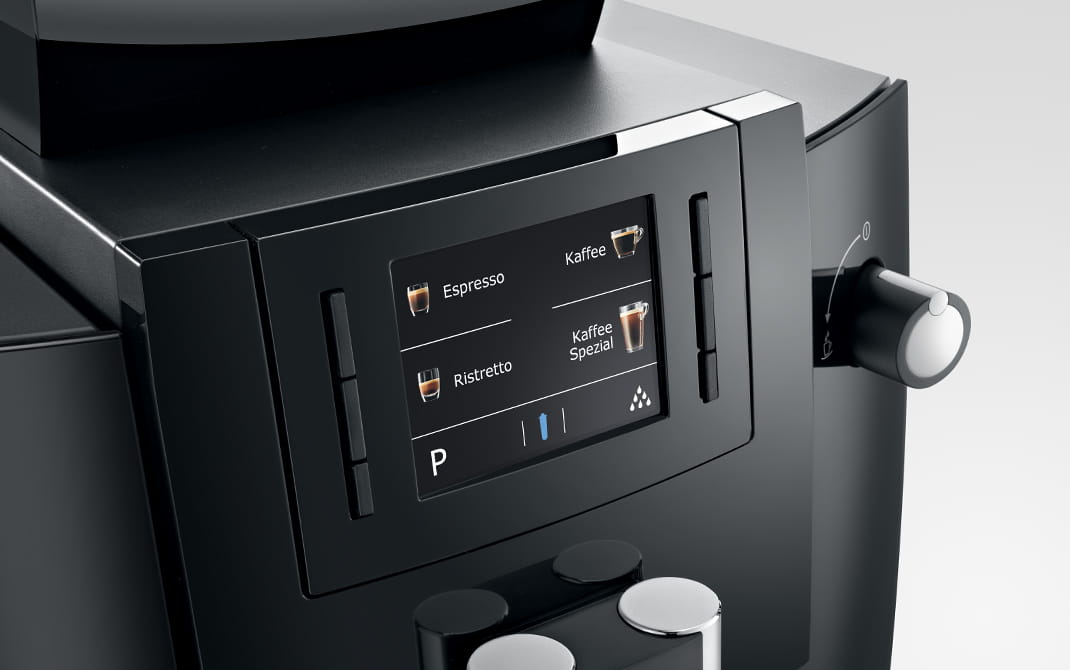 As individual as your requirements
Because requirements vary from one situation to another, the WE6 comes with many options for programming and customization. The amount of ground coffee and water can be adapted to suit personal preferences and the cups and glasses used. It is also possible to give preference to certain coffee specialties by disabling others. Various modes are available on request that only allow pre-settings and cup volumes to be changed after entering a certain key combination. This prevents any mistakes from being made.
Frequently Asked Questions
Domestic shipping can take up to 5 business days.

Foreign shipping could take up to 14 business days.

Due to global supply chain challenges, shipping times could be longer than usual.

All our products are subject to quality control.

Our warranty provides a guarantee against manufacturer defects.

The guarantee covers any manufacturing, design, or material defect. Please notify us within 2 months of noticing any defects.

It does not cover blows, improper use, or other issues that are not attributable to a manufacturer defects.
Yes, we offer full and partial refunds.

Please enquire for more information about our Refund policy.
Free Returns
within 30 days of purchase